Who remembers Bump? The simple to use free transfer app for your favourite smartphone, which allowed you to 'throw' photos, files and contact information between devices. You would just 'bump' your phone gentle with another and see the magic happen.
The potential was that it had the ability to replace the common or garden business card. The future looked very bright. No more boxes of cards to lug around. No worries of running our, or have I brought enough?
However…
It seems that even though technology can create these clever conveniences, the reality is that the efforts involved usually hinder the overall user experience.
Secondly, it's all a bit boring don't you think?
Where is the inherent creativity associated with the physical? It's difficult to impart your own design flair through a predefined interface. Digital templates can only do so much.
Print technology has advanced to give us more ways to express ourselves. Moo was one of the first to allow for the option of multiple designs through digital printing, and continues to add new options.
Digital printing is now standard with most. The flexibility of speed and convenience is always favourable, but the digital way can give only so much personality. We're seeing many print houses offering letterpress and card stock options. There are probably 1001 ways to make the modern business card your own, by adding a dash of analogue tech into the mix.
The tangible business card can be a joy hold. Board thickness and texture separate the relationship of what Bump could have offered, a memorable experience, an 85mm x 55mm piece of art. That personal touch.
With this in mind, I wanted to share a few examples of business cards that are clever, bold and beautiful. Enjoy.

The Rabbit Hole Ideation Cafe

William Addison Dwiggins – LetterformArchive

Mitsuori Architects by Hunt and Co.

Matière Noire Studio Sewing Thread Card on Behance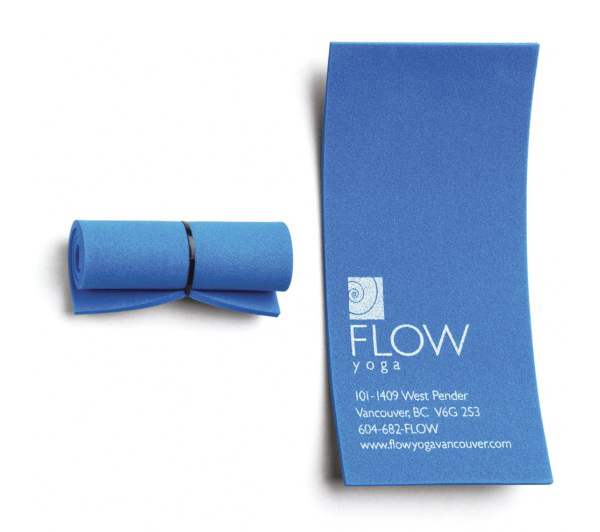 Yyoga

Munish Verma

3D Printed Memento Bricks by Brendan Dawes

Created by Spring for Dilly Dally Games

Ovi Prunean Painter Business Card
There's plenty of inspiration out there, just hit Pinterest or Designspiration with a Business Card search.